The Deeside Model Aircraft Club (DMAC) was originally founded as the Heswall MAC in September 1950, making it one of the Wirral's longest established clubs. In 2003 it was decided to change the name of the club to the Deeside MAC in order more accurately to indicate the location of its present flying site on the north bank of the River Dee, some 6 miles south of the town of Heswall after which the Club was originally named.
The Club, which currently has around 130 members, encourages junior members (under 18 years of age) to take up the hobby, and also welcomes beginners of all ages. Tuition for novice fliers is freely available from experienced club members.
The primary interest of most DMAC members is radio-control power models, both rotary and fixed-wing. Interest in radio-control is very broad-based with sports, scale, fun-fly, aerobatic, ducted-fan and turbine models all being flown regularly. Free flight models have also been seen over Broken Bank too!
Radio-control flying takes place at the Broken Bank flying site, which is operated under licence from Flintshire County Council. The site is located on the Wirral shore of the Dee Estuary close to the New Dee Crossing, and is thus easily accessible from the Wirral, Chester area and north Flintshire.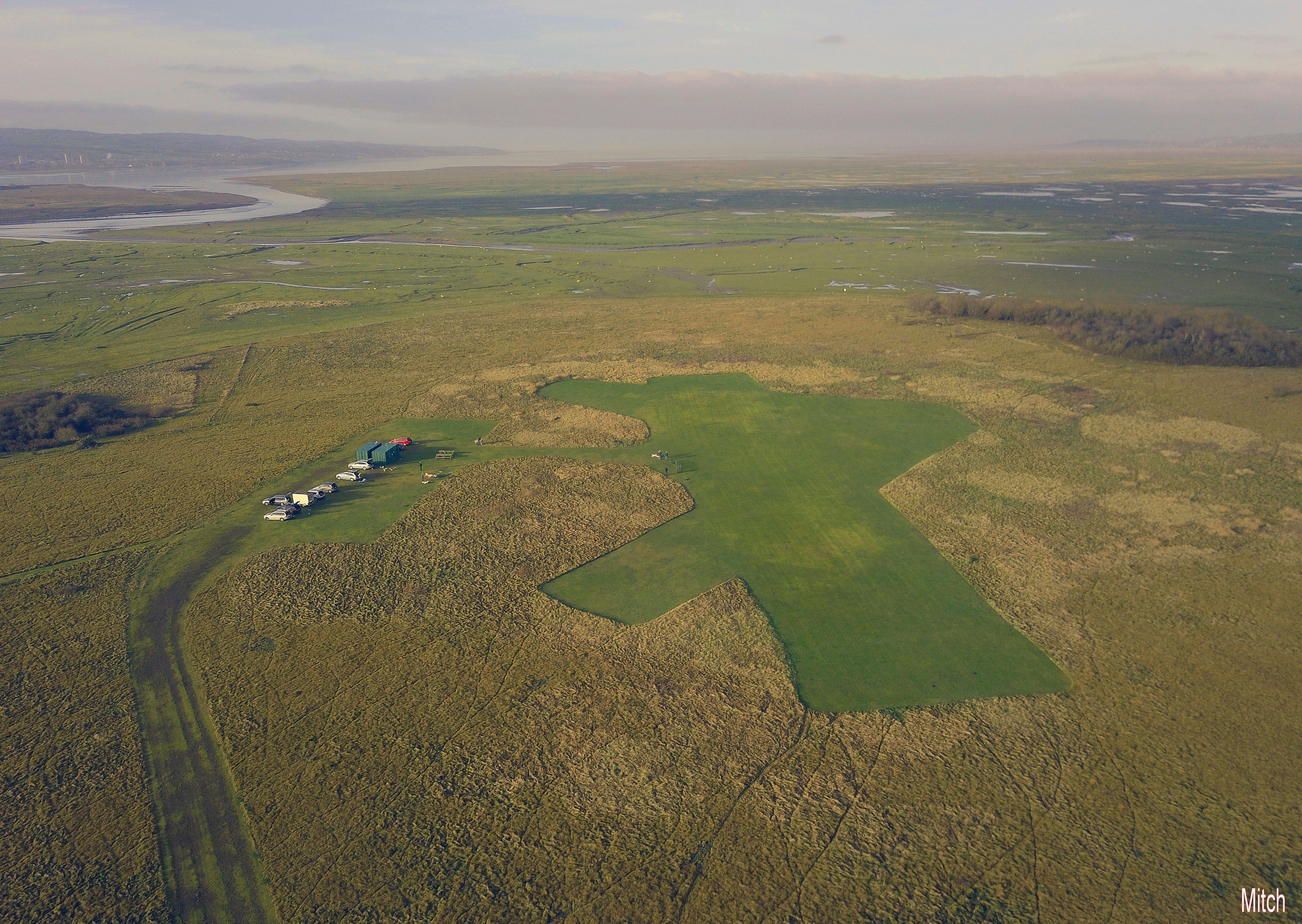 To cater for the needs of rotary-wing flyers, there is an additional helicopter area, for setting up/practicing hovering and flying helicopters. This circular heli-pad, approximately 30 metres in diameter, is situated well clear of the pits area and car park in an area designated as a "no fly zone" for fixed wing aircraft. Like the main flying strip, it has been topsoiled, levelled and seeded to provide a good grassy surface, if you are able to fly circuits you can also use the main strip.
Subject to prior arrangement, visitors to the area are welcome to fly as guests of DMAC at Broken Bank site providing that they can show proof of full BMFA insurance and adhere to the rules as documented in the club Rules & Constitution. Guests are permitted to fly on three visits per year.
See the following map for directions to our flying site.